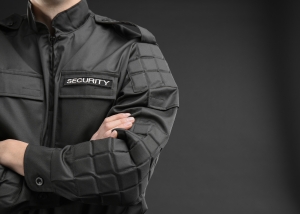 When looking for a professional security service for your personal safety in San Bernardino and Riverside, select a company that incorporates the latest communication and security technology into their duties as well as employ security guards trained and experienced in personal security.
Access Patrol Services (APS) is a security guard company servicing San Bernardino and Riverside that has been in the security service industry for more than 25 years. We are known for our modern approach to security and professional service delivery. All guards are BSIS certified and are highly trained to provide security protection with efficiency.
Since APS is tech-driven, the company uses a wide range of technologies to provide services to clients: CCTV cameras, GPS monitoring systems, radio transmitters, biometric access control systems, metal detectors and cloud communications.
All APS clients receive personalized solutions to meet their security needs. Working with clients, APS recommends the number of guards, hours of service and area of coverage. APS security managers monitor security guard movement during the guards' time on duty.
In addition to providing a strong security presence, all APS guards are courteous, professional and vigilant while on duty. APS guards are available 24 hours a day, 7 days a week to provide uninterrupted service.
If you are thinking of seeking professional personal security protection in San Bernardino or Riverside, contact Access Patrol Services at 866-770-0004 or click on https://accesspatrolservice.com. APS can deploy security guards to you location immediately upon request.