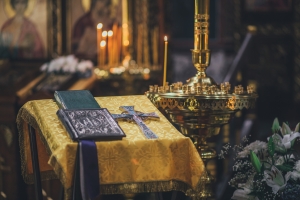 Churches are holy places, where everyone is allowed to pay visit to pray, seek peace and comfort. But some people take undue advantage of this liberty and try to taint the place with their wrong actions. Moreover, during events like weddings and holidays, convicts and abusers try to seek opportunities to carry out their sneaky motives. This is due to the accumulation of huge gathering in these events.
Also, churches are prone to crimes like thefts and vandalisms as they keep valuable assets of cultural and religious heritage and also donation boxes. Even, metal thefts such as stealing copper, lead and stainless-steel roof coverings are quite frequent in churches that are lucrative to thieves.
According to the current Status of Global Christianity, it has been revealed that church crimes are likely to grow beyond 6% per year. Also, it has been estimated that if this continues then by the end of 2025 the overall financial church crime in the worldwide would touch the $80 billion mark. However, this is not the end, it was also observed that about 80% of church frauds are not reported and hence, are not included in the statistics. These shocking numbers raises the need for a resilient security guard service in Santa Cruz to protect the sacred place.
Access Patrol service (APS) is one such company that provides best security guard service in Santa Cruz. Our church security guards are efficiently trained and BSIS qualified to provide total protection to churches and any other monasteries.
Frequent sessions of crowd control training are conducted to ensure total safety is rendered during crisis. The church security guards are imparted with new methods and techniques to enhance their existing skills. Therefore, when events like wedding and holidays takes place, they exactly know what to do and how to do it. Therefore, they possess proper skills to protect and manage people.
Moreover, to ensure total protection of the church our security guards schedule 24 hours of patrolling on shift basis. Also, the guards first scrutinize the area inside the church and then strategically carry out the security plan. The entire process involves proper planning with church administration and law enforcement officers. Our security guards explain the whole idea of how they are going to function, so that if any changes or any additional requirement is needed from the administration's end, an immediate modification can be made. CCTV cameras are also used to monitor the entire place to know the real time activities of the visitors.
Therefore, when it comes to serving the best, we are the one. Our 50 years of experience in security service field has made us technically and professionally strong to render high quality service. Give us a call immediately and experience the best possible security service in town.
Contact Access Patrol Services at 866-770-0004 with questions about security guard duties, responsibilities and functions for commercial office properties in California and Arizona or click on https://accesspatrolservice.com