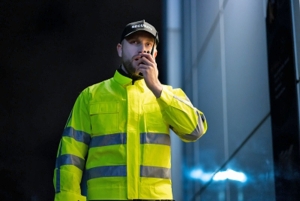 Whether you need security guard services for an event, retail store, school, office building, construction site or other type of location, developing a security plan to meet your unique security needs is critical.
One Size Doesn't Fit All. Every site is different—the physical layout, the level of security needed, screening processes, and unique security concerns—all need to be analyzed to ensure the appropriate security services are provided.
At Access Patrol Services, we first determine your security needs. We meet with you, walk the property, look for potential security weaknesses and learn about any security issues that have been occurring.
From there, APS creates a security plan for your review. The plan includes the types of security personnel (armed, unarmed), scheduling and budget and other security responsibilities. Once approved, APS can begin securing your location.
Access Patrol Services has been providing security services to all types of clients for over 30 years. Contact APS at 866-770-0004 with questions about our guard services in California and Arizona or go to https://accesspatrolservice.com.