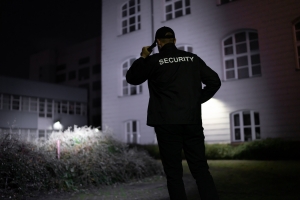 Complete peace of mind is achievable when we feel safe and secure. Therefore, having a valiant security service is an absolute necessity when it comes to safety and security. However, at times we tend to neglect the importance of employing proper security guards and we end up hiring security services leniently, leading to unsafe circumstances. So to avoid impending dangers, hiring security personnel from a professional security service provider is of paramount importance for total protection.
Due to the presence of innumerable security guard services in Simi Valley, one should only opt for such services after conducting thorough research about the authenticity and credibility of the security service provider. Access Patrol Services (APS) is an example of one such resilient service provider which has been standing strong in providing highly professional and super-efficient security guard services in Simi Valley. They have been in this domain for around 50 years with a high rate of success. The track record verifies they have rendered successful services to over 2000 sites and have 2000 associate partners. Hence, APS is presently considered as one of the most renowned companies in providing security guard services in Simi Valley.
Advantages of employing Access Patrol Services
Customized security services – Exceeding customer expectations has always been the prime focus of APS. Due to their immense thrive to ensure every customer need is met with total satisfaction they have been branded as the most trusted service security brand. Therefore, APS customizes their services in several ways to meet particular demands and requirements of the clients. The company makes an effort to learn about the specific security concerns, analysis the issues involved and then develops a customized solution.
Qualified and licenced security personnel: Only highly qualified, licensed security guards are employed with them. APS complies with the guidelines and standards of the Bureau of Security and Investigative Services. Therefore, only high quality security guard services in Simi Valley are rendered to the customers.
Highly trained security guards: The foundation of APS is based on the quality services provided to the customers. Therefore, security guards are given rigorous training to improvise their services from time to time and to remain competent. Frequent training ensures vigilant and robust security service is built for total protection against uncertain threats.
Committed towards duty: The Company maintains a holistic approach of keeping duty at the forefront over all other factors. Therefore, uniform guards are available 24/7 to provide complete security guard services in Simi Valley.
Optimized usage of Technology: APS security personnel use advanced tech gadgets like scanning machines that enhances their monitoring capabilities. The company also uses GPS monitoring system to know the real-time movement of the security personnel that are on foot patrol. Thereby assuring that the security guards are at the job site and following the post order.
Quality inspection: For providing superior service, quality inspection is a must. Hence, the activities of security guards are closely monitored 24 hours a day and 7 days a week by the supervisors and dispatchers. This enables the security guards to stay vigilant and alert on the field.
What Makes Us Unique?
Besides the rich domain experience, it is the company's concern to treat each customer with utmost care that makes it stand apart from others. Moreover, when customers are provided protection like the way their family would do for them, it is more than just a paid security service.
Contact Access Patrol Services at 866-770-0004 with questions about shopping center, strip mall and other retail security guard duties, responsibilities and functions in California and Arizona or click on https://accesspatrolservice.com.