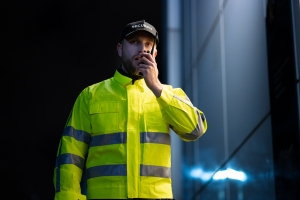 In today's society, crimes are all too common. Hiring security guards to ensure safety should be your priority. Order-keeping and addressing potential threats are the primary tasks assigned to security personnel.
Continue reading to learn what security guards in California City are trained to do:
Knowledge of the Situation
A security guard's constant focus should be on potential dangers to the safety of your home or facility. Since they have training and experience, they know the area's risks and opportunities. In-depth knowledge of all local laws and regulations is another skill that security guards possess. They'll be better equipped to handle whatever comes their way as a result of this.
Basic Jobs
Security guards are on duty to monitor your belongings, including your valuables, whether you are present or not. They will adhere to your schedule while protecting your assets and personnel. Security officers are taught how to spot threats early. They will take the initiative and promptly report any events to the authorities if there are any indications of a break-in. The security professionals will be responsible for any unlawful event in your neighbourhood, and they will launch an investigation right away.
Emergency training and first aid
CPR and first aid are among the many skills that security guards are taught to protect everyone under their charge. When an emergency arises, the guards are equipped to handle it and can remain in control until help arrives. Security guards will adhere to the designated complete safety protocol when the employees' or visitors' lives are in danger. They make sure to handle any dangerous situations and keep individuals safe from harm.
Armed Protection
Your training might take longer if your employer mandates that you carry a weapon, and it will probably include a separate licencing exam to ensure you know how to handle a gun safely. In addition, your training time may span several months for high-security places like ports or power plants; security procedures are likely to be intricate and demand close attention to detail. You must also take annual or periodic refresher courses to keep your skills updated in many areas.
Difficult circumstances can completely ruin your company's reputation. Your business will project a great image if you keep it secure by hiring experienced security guards in California City.
Contact Access Patrol Services at 866-770-0004. For more details, click on https://accesspatrolservice.com.