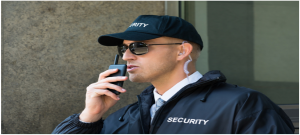 Being a security guard is not just about walking around your client's premises and watching the area. For a thriving career in the security industry, one needs to develop specific soft skills too.
Communication is essential to becoming a successful security guard in Diamond Bar. Experts associated with Access Patrol Services say that- While working as a security guard, one needs to master effective communication to ensure that the information flow is maintained. In addition, in an emergency, it is crucial to communicate every minute detail of the incident to the concerned authorities to save time and take the right action immediately.
Here are some more reasons stating the importance of sound communication skills for security guards in Diamond Bar
Ensures thorough and accurate reporting
Your security guard might detain the offender(s) and ask for assistance (i.e., the police) if a crime occurs while on duty. In this situation, clear and concise communication is essential because any misunderstandings could be significant to punishing the culprits.
After exploring the different security firms, choosing a reputable company gives you peace of mind that any potential accidents in your facilities will be handled skilfully.
A smooth transition                                
How a security guard interacts with clients and other staff members is equally crucial. A welcoming security guard will boost morale in general and ensure that co-workers and the security guard do not have a strained relationship.
Brings warmth to your brand
Choosing a security guard who you believe represents your brand is always a good idea. You must select vetted candidates since they'll be on your property like your other hired staff.
Furthermore, they will probably be stationed at the entryways, the first face guests and potential customers encounter arriving at your business. Therefore, to maintain your company's reputation, they should act professionally and interact with consumers verbally and nonverbally.
If you're hiring a security guard for your organisation , search for someone who can carry out their duties to a very high standard while still being pleasant and able to interact with clients. Doing this increases the likelihood of visitors feeling at home with your business and establishing long-term relationships.
At Access Patrol Services, we prioritise effective communication above all else. This goes beyond simply hiring security workers of the highest calibre. Contact Access Patrol Services at 866-770-0004. For more details, click on https://accesspatrolservice.com.