Security Guards Protecting Government And Private Properties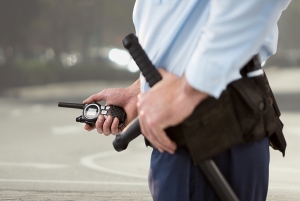 Private security guards are being asked to supply additional personal and property protection if rioters attempt to overrun state capitols in California and Arizona on inauguration day.  Guards are being stationed around the perimeter of capitols and other state properties to prevent unauthorized individuals from entering. Private guards from Access Patrol Services (APS) are trained in crowd control. These skills are critical, especially if a large crowd becomes agitated and there are not enough police and other law enforcement available.
Private Property Protection. Much attention has been given to safeguarding government office buildings against possible unrest.  Also vulnerable are non-government locations—private businesses and retail stores. Security guards regularly guard these types of sites from vandalism and theft. Now, they are readying to defend property from angry crowds with members bent on destructive behavior.
Access Patrol Services provides short-term security guards services throughout California and Arizona.  For more a quote or for information, call 866-770-0004 or click on https://accesspatrolservice.com. Access Patrol Security can deploy security guards to you location immediately upon request.