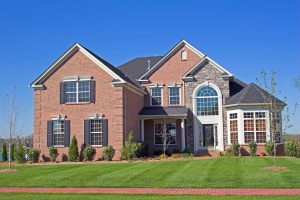 It is often because of the mass misconception that "empty or vacant properties aren't susceptible to risk" which makes these properties more vulnerable to break-in and vandalism.  If you think that since your property is empty and has nothing to steal or rob then you are mistaken. Often lightings, copper pipes, shower holders, taps, towel rails, etc., get stolen from vacant properties.
Not only this, vacant homes become the much-loved breeding space for convicts in the absence of sufficient security facilities. Therefore, if you have vacant property even if it is empty, it is essential to provide proper protection to your possession.
Access Patrol Services (APS) is a popular security guard company in Randsburg & Ridgecrest, CA that provides superior security protection to vacant properties. With over 25 years of experience in the security domain, APS has extensive knowledge regarding the security requirements of vacant properties.  Before securing a property, APS's expert visits the premise to calculate the associated risk and the critical points of the premise. And only after carrying out this process, APS proceeds to deploy its security guards to the site.
The guards of APS are all BSIS certified and so unlicensed guards are not provided to clients.  Also, at frequent intervals, the guards are provided training about new techniques and tactics to upgrade their skills. In fact, APS's security guards for vacant properties Randsburg & Ridgecrest, CA are imparted with wide knowledge about the various security threats that may arise while securing a vacant property. Therefore, the guards hold substantial proficiency to deliver highly professional security service to vacant properties.
Moreover, APS understands the eminence of technology in the security field. And thus, to provide seamless and errorless security service to vacant properties, numerous modern gadgets such as CCTV cameras, radio transmitters, GPS monitoring systems, mobile devices, flashlights, audio deterrent appliances, etc. are used by the guards of APS. Also, a 24-hour service facility along with foot patrol and vehicle patrol service is provided to clients to ensure maximum protection of their properties.
Besides, a complete customization facility is also offered to clients so that they can add security specifications as per their needs and specification.  Therefore, if the client demands more armed security guards instead of unarmed guards or wants more foot patrol service than vehicle patrol, then the request is immediately executed within a short span of time.
Therefore, if you are searching security guards for vacant properties then contact APS immediately as it is the most popular security guard company in Randsburg & Ridgecrest, CA.
Contact Access Patrol Services at 866-770-0004 with questions about security guard duties, responsibilities and functions for commercial office properties in California and Arizona or click on https://accesspatrolservice.com