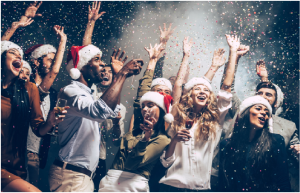 As Christmas and New Year is approaching, criminals are maneuvering different ways to carry out crimes.  Convicts are aware that often people become negligent about their safety during this time of the year as they remain engrossed in the festive mood.  Due to this reason, every year crime rate surges massively during this period.  As per National Crime Victimization Survey (NCVS), robberies and larcenies are reported extensively during Christmas and New Year. So, it is crucial to get professional security protection, especially during occasions/ festivals.
Access Patrol Services (APS) is a veteran and reliable security guard company in Oildale & Bakersfield, CA that provides ultimate security protection to clients. For more than 25 years, APS has been standing strong in the security market for its unparalleled security service facilities. The reason APS has such a huge clientele is only due to its accurate security service delivery. The fact is, APS addresses even the smallest security needs of clients. APS aligns its security model based not only on the requirements of the clients but also on the risk percentage associated with the assigned premise. APS targets to deliver the highest quality service facility at a reasonable rate.  Therefore, you can trust APS's security guards for robust security protection on Christmas.
APS only elects BSIS certified guards who also have a substantial amount of experience in the security service domain. Besides, to ensure the guards remain flexible and professional, frequent training sessions are conducted for them. The training sessions include rapid decision-making programs, power training, first responder awareness program, intellect enhancement programs etc. to enhance their skills. Therefore, the guards of APS have the ability to detect looming danger and thus can act swiftly to prevent crimes from occurring.
Apart from skilled guards, CCTV cameras, mobile devices, metal detectors, automatic sanitizers, infrared thermometers, radio transmitters, mobile devices, metal detectors, GPS monitoring systems are some of the latest gadgets that are used by the guards of APS for flawless security service delivery.  Therefore, if the clients require robust security protection on Christmas in Oildale & Bakersfield, CA for their guests or loved ones, then APS guards would be the best choice for them.
APS also offers a customization facility so that clients can opt for security features as per their needs and requirements. So, if you are in search of a reliable security guard company in Oildale & Bakersfield, CA then gets in touch with APS for the same. Guaranteed 100% high-quality professional service will be provided to you at a reasonable rate.
Contact Access Patrol Services at 866-770-0004 with questions about security guard duties, responsibilities and functions for commercial office properties in California and Arizona or click on https://accesspatrolservice.com