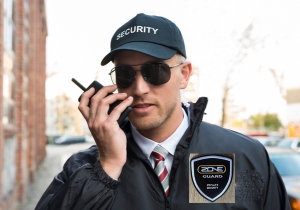 Today, uncertainty is at its peak and instances of crimes and chaos in large gatherings are becoming the "new normal". Therefore, event organizers and planners are focusing on event security more than ever.
Security guards providing event security services in Los Angeles are in charge of making all major events successful. Their team's responsible for ensuring that the event is peaceful and that all attendees are secure. Throughout the event, they work relentlessly to carry out their crowd control, monitoring, assistance, and surveillance responsibilities.
If you have an upcoming event, here are three reasons to hire event security guards right now:
Crowd management
Since the lockdown restrictions have been lifted, more people have been attending public and private events. Numerous recent concerts and events attracted record-breaking crowds.
The likelihood of chaos increases with the number of attendees; therefore, you need experts with experience managing chaotic crowds. Employing a big security force means more people will be available to steer huge groups of people towards the exits. As a result, it facilitates the crowd flow and injuries from pushing and shoving are avoided.
If you are an event organizer, consider positioning an armed guard at the VIP entryways. Backstage or enclosed areas need to remain private during an event. However, you should be aware that some people may try to enter restricted zones without authorization. Event security guards can deter unauthorized individuals from entering this situation.
Calm down conflicts
Security guards can calm circumstances before they escalate into heated ones. This is because they possess the innate ability to identify an agitated situation that could escalate to conflict.
Security workers are trained to defuse volatile circumstances and prevent chaos when they see an increasing altercation or incident. In addition, they are excellent communicators who can diffuse conflict without physical force.
Protecting high-profile personalities
Security is crucial to the safety and success of events with lots of high-profile attendees. When a guest attends the event, security will ensure all safety precautions are in place, including a weapons scan, metal detection, and the invitation permit. Security professionals are essential to the event to prevent awkward circumstances with high-profile attendees in mind.
Access Patrol Services, one of the most reputable security firms in Los Angeles, take pride in providing high-quality, comprehensive security solutions for all kinds of events. If you need Event Security Services in Los Angeles, contact us at 866-770-0004 with your questions. For more details, click on https://accesspatrolservice.com.