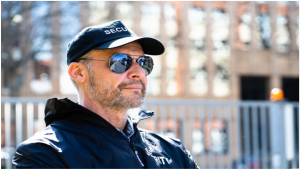 Since crime rates are rising yearly, hiring security guards in Santa Barbara has become a standard practice. You'll feel more secure knowing that your loved ones and property are secured thanks to the top-notch security services provided by reputable firms like Access Patrol Services.
However, many people need clarification about their ability to hire security services. This post will discuss common myths associated with security services in Santa Barbara.
Low-Risk Zones
Because their company is small and less vulnerable than others, many people think that it is pretty safe. Think twice before assuming that because your small business is small or is located in a low-risk region, it doesn't need protection.
The challenge with a crime is that it may happen anywhere, at any moment. Small business owners must hire a security guard at the access points to prevent property damage. They will deter others from shoplifting as well.
Police and security guards are similar.
It's entirely untrue to say this. The differences between security officers and police officers are immense. A security officer can act only inside the facility, not outside. Police can exercise that authority everywhere.
The security guard doesn't appear fit.
Security guards requiring a bodybuilder physique is among the most widespread fallacies. Make no assumptions about a guard's quality based on his appearance of being in good shape. A security guard must have extraordinary observational abilities to watch the property and detect concerns. A reputable security company will provide top-notch training surpassing the guard's physical traits.
Expensive
The most common misconception is that hiring security guards is quite expensive. However, this isn't always the case, as many security firms provide competitive pricing. Finding one that fits your budget only requires a little bit of research. In addition, most security firms will cooperate with you and try to adjust their security package to lower their hiring costs.
They don't interact well with the public.
In the contemporary security landscape, this stereotype s no longer applicable. Security officers of today receive training beyond only dealing with security issues. Instead, they are taught how to work the "front of the house" and interact pleasantly with clients, staff members, and guests.
Do you need security services in Santa Barbara? Access Patrol Services, an established security guard business in Santa Barbara, employ the best-trained team of security guards in the state. To get answers to any questions you may have about our security services and solutions, get in touch with us.
Contact Access Patrol Services at 866-770-0004. For more details, click on https://accesspatrolservice.com.