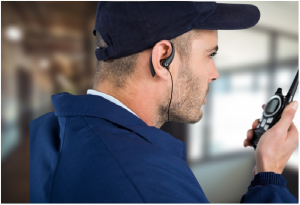 Shopping malls have grown in popularity over the past few decades because of the amazing experiences they provide to customers. One might find anything and everything in a mall and thus almost everyone of any age likes to visit shopping malls. As a result, it's essential to employ qualified security guards in shopping centers.
And when we talk about shopping mall security, Access Control Security (APS) is the most preferred security company in Fullerton & Anaheim, CA that enables shopping complexes to have complete security.  The APS guards have received comprehensive training and are BSIS-certified.  They have the ability to anticipate danger and are adept at managing large crowds. They contribute to lessening or preventing antagonism among customers and among employees. Every area of the mall is meticulously inspected by the security staff to guard against stealing and property damage.
Most importantly, APS only offers security services to any location or shopping center after examining the designated store. This is done in order to identify all the trouble spots and important sections of the designated premises that require particular attention. Once completed, a sound security plan is developed to offer shopping malls with practical security solutions.
The guards deployed specifically for shopping malls receive extensive training that includes crowd control management, power drills, threat detection and prevention programs, rapid decision-making programs, threat detection and prevention programs, etc. As a result, the APS guards are incredibly effective and strong to provide high-quality security service facilities to stores of all shapes and sizes.
Because of its accuracy in providing practical security solutions and experience, APS is currently considered as the most preferred security company in Fullerton & Anaheim, CA.
The guards are also provided with a variety of cutting-edge security gear, such as CCTV cameras, scanning devices, RFID tags, GPS tracking systems, radio transmitters, metal detectors, alarms, etc., to ensure seamless delivery of the shopping mall security service.
Because of APS's extensive knowledge of the security sector, you can trust it. The company has been offering professional security services for over 26 years.  It is also qualified to satisfy the security needs of numerous events, households, and organizations due to its significant experience. In addition, it offers security services that are tailored to the preferences and demands of the customers.
So if you're seeking for the most preferred security company in Fullerton & Anaheim, CA to provide shopping mall security services, get in touch with APS. You will pay a reasonable amount for 100% professional shopping mall security service.
Contact Access Patrol Services at 866-770-0004 with questions about security guard duties, responsibilities and functions for commercial office properties in California and Arizona or click on https://accesspatrolservice.com