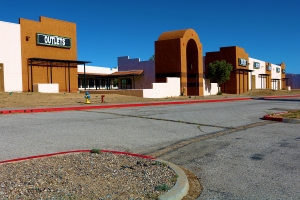 Now that most retail and food outlets are closed due to the coronavirus crisis, those locations that remain open are taking extra security measures. Businesses with reduced staff or that are on total shutdown are also increasing security, as these outlets can be more vulnerable to theft.
California Governor Gavin Newsom announced on March 19 that these essential businesses could remain open:
⦁ Gas stations
⦁ Pharmacies
⦁ Grocery stores, farmers markets, food banks, convenience stores, take-out and delivery restaurants
⦁ Banks
⦁ Laundromats/laundry services
Even in non-crisis times, many of these businesses have high theft rates.
A Security Guard Presence. In addition to lone thieves and organized crime rings, times of crisis can cause desperate people to do desperate things. Storeowners and managers need to be on high alert and take preventative measures. Security guards at gas stations, pharmacies, grocery stores and banks are becoming common. Expect to see more as the crisis continues.
Closed stores in strip malls and shopping centers pose another problem. Inventory remains on the shelves in deserted stores. A security guard staff in a shuttered center protects tenant merchandise and prevents vandalism. Without an in-person security staff to patrol the perimeter, thieves can break in, steal merchandise and be gone before anyone notices or has time to respond.
We're living in a unique time in history. Eventually, things will get back to normal. Until then, storeowners and property managers must ensure that their locations are secure.
Contact Access Patrol Services at 866-770-0004 for retail and property security needs in California and Arizona or click on https://accesspatrolservice.com.