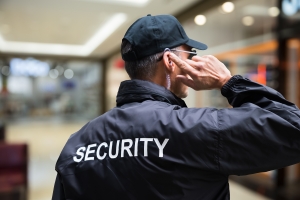 To Assure Protection in Retail Stores Decide on the most Professional Security Guard Company in Santa Barbara and Ventura, CA
Owning and maintaining a retail store is not an easy task. You have a lot of responsibilities towards your employee, consumers, and merchandise. To secure their safety, you need to choose the most professional security guard company in Santa Barbara and Ventura, CA.
The retail security from Access Patrol Services can offer you advantages that only one alarm system cannot provide. The highly-trained security guards company in Santa Barbara and Ventura, CA from APS can not only check for theft in the store but also for personal security.
Though shoplifting is a compulsive act, there are organized crime units that know the value of certain products like jewelry, electronics, expensive apparel, and prescription drugs in the black market. As the crime increases in retail stores, so should your security around and in your business premises.
Consider choosing Access Patrol Services for they have twenty-five years of experience in securing people's lives and their merchandise.
After Hours Patrolling
Thieves and burglars already know that they have a better chance of entering, grabbing your most costly items, and exiting without being noticed if they did their crime after hours.
If you arrange for highly-trained security guards to look after your retail outlet even after hours that change things hugely. The presence of security personnel deters criminals. However, even if the criminals try to break in, the licensed security guard can intercept before it gets out of hand and contacts the local law enforcement.
Protection in the Store
The highly professional and trained security guards from Access Patrol Service can easily spot the regular shoplifters or criminals among customers and employees. They can also monitor suspicious-looking behavior and stop any unimaginable incident from happening.
If theft was about to happen, a professional security guard company in Santa Barbara and Ventura, CA like APS will quickly catch the would-be thief and call the management. You don't have to worry for your other innocent employees who do not have to be a part of the detainment.
You can arrange the trained security officials as per your security needs and customize them in your property whether it was in the entrance or around your highly-priced items.
All-time Video Surveillance
Access Patrol Services provide you with all-time video surveillance with a steady connection with the guards on duty. This dynamic gives your business another set of protective eyes at all times.
The on-site security or the law enforcement can be quickly alerted if there was someone trespassing or a crime was happening in this way. Without a non-monitored camera, you can only see the crime after it has already happened.
That is why think about choosing Access Patrol Services for their impeccable security guard services. If you want to know anything give a call at 866 -770 -0004 or visit https://accesspatrolservice.com