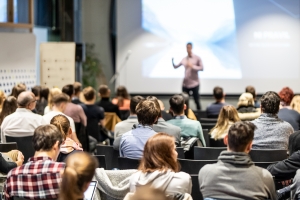 If you want your event to run through your expectation then professional or trained security guards in Culver City & Inglewood, CA are a must. They help to create a safe and sound environment by ensuring that no unwanted individual is present in the place of event. Besides, professional guards are important simply because they are skilled and trained to handle critical situation proficiently, which an untrained or poorly trained guards might not be able to handle. Therefore, trusting a professional security guard company like Access Patrol Services (APS) is crucial if you want to make your event a successful one.
We, APS are one of the most trusted security service providers in Culver City & Inglewood, CA due to their flawless security service delivery. With over 25 years of experience in this domain, we have a vast exposure to cater highly professional security service to any type and size of area, event and places. Besides, only BSIS certified guards are deployed to the client site as uncertified guards are strictly prohibited in our organization. Moreover, regular training sessions are conducted for all the guards to enhance their physical and mental capabilities. Therefore, availing our service means relying only on the best.
The most crucial aspect is we recognize that every event has different kinds of security requirements, so we formulate unique security model for each and every event. Therefore, before we provide security service to any event or area, our security specialist scrutinizes and analyzes the place thoroughly and then frames a robust security model for strong protection. Only after this process is carried out, appropriate number of security guards is deployed to the event for absolute protection. Also, we ensure that the client site has proper mix of armed, unarmed, static and mobile guards to handle any critical situation.
The fact is, our company highly prioritizes customer satisfaction and so we provide best customization facility to all our clients. Therefore, we leave it up to the customer how they want their security model or what security specifications they want to include in their plan. For instance – if they want more of armed guards than unarmed guards or more of foot patrol than vehicle patrol service, we arrange the same within a short span of time.
Honestly, we are a security service provider that you can trust for lifetime. Each and every guard is highly vigilant, robust and professional to provide superior security service. In fact, they are trained in such a manner that they even possess the capability to identify impending danger quickly and can act swiftly to deter or diffuse the crime from occurring.
Furthermore, advanced technologies such as RFID tags, CCTV cameras, GPS monitoring system, biometric access control system, radio transmitters, metal detector, scanning machines, flashlights, cloud software, mobile devices, infra-red thermometer, automatic sanitizers are also extensively used by our guards to provide ultimate security protection.
Therefore, if you are searching for professional and meticulously trained security guards for events then get in touch with us as we are one of highly trusted security service providers in Culver City & Inglewood, CA for total protection.
Contact Access Patrol Services at 866-770-0004 with questions about security guard duties, responsibilities and functions for commercial office properties in California and Arizona or click on https://accesspatrolservice.com