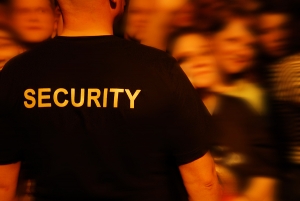 If you are frequently concerned about the protection of your vacant home when you are out for a holiday or for an office trip, it is time that you hire professional vacant home security services to protect your expensive place.
We, Access Patrol Services (APS) acknowledge that vacant properties are prone to higher risk than any other occupied homes. Convicts try to break in and vandalize properties that are under poor security surveillance systems. So, if you want to keep your tension at bay while you are out for a holiday, then hire our security service facilities.
For over 50 years, we have been a trusted security guard company in San Marcos & Escondido, CA.  Our vacant home security guards are observant and efficient to secure vacant properties in a proficient manner. Our security personnel are all BSIS certified and highly trained to tackle all types of critical situations.
We offer a complete comprehensive solution to thwart unauthorized access and property vandalism by calculating the risk percentage of the assigned premise. We believe that not every location or area has the same percentage of security risk. Hence, we plan out the most accurate security strategy based on the client's premises.  If the client premise is positioned in high-risk areas, we escalate our security features to complete secure the premise from all kinds of dangers.  Honestly, we are known to provide spot-on service which is one of our biggest strengths.
Our guards are highly responsible and understand the importance of persistent patrolling to discard dangers. They remain extremely vigilant to defuse suspicious activities, abate trespassing and unauthorized access. Also, we equip our guards with many state-of-the-art gadgets such as GPS monitoring systems, CCTV cameras, Alarms, flashlights, metal detectors, radio transmitters and many more to ensure superior security protection to the client's vacant property.
We offer fully customized security service solutions to our clients. The customer can request any alteration in the security plan and we will update the security facility immediately without dragging the client into many formalities. For instance – if the client demands more armed security guards than unarmed guards, we would just deploy the armed security guards on the site without any delay.
Therefore, if you are searching for a highly professional or trusted security guard company in San Marcos & Escondido, CA, then do call us. 100 % professional vacant home security services will be delivered to you at an affordable price.
Contact Access Patrol Services at 866-770-0004 with questions about security guard duties, responsibilities and functions for commercial office properties in California and Arizona or click on https://accesspatrolservice.com