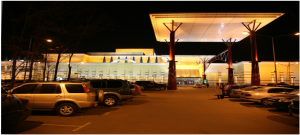 As per a recent survey, there has been an increase in property and violent crimes in the years 2021 in major cities of California (San Diego, Los Angeles, Oakland and San Francisco). Car break-ins and auto thefts have significantly increased manifold, which is why many car parking owners are compelled to strengthen their security services to ensure the complete safety of their parking lots.
The fact is, parking lots which don't have an adequate number of security guards are usually targeted by convicts. Besides, parking lots with minimum lighting are also found to be majorly targeted by convicts.  Therefore, if you are into parking lot business keeping your parking premise well-lit can extensively reduce the risk of threats. Plus, if you add professionally trained and robust security guards to your parking lot it can also minimize the chance of crime occurrences and will definitely provide you and your customer peace of mind.
Therefore, for complete protection of your parking lot, you must employ experienced, BSIS certified and trained parking lot security guards from one of the most trustworthy security companies in Rosemead &  El Monte, CA – Access  Patrol Services (APS).
APS has secured 100+ parking lots in the past 26 years.  It structures an exclusive security plan for each and every parking lot. Before providing security cover to any parking lot, APS's security specialist carries out a risk assessment process and detects all the blind spots or porous points of the parking lot. And thereafter, formulate a solid security plan for absolute security protection of the parking premise. APS positions its guard's quite strategically to ensure full security coverage of the entire perimeter of the parking lot. These guards are trained to maintain the decorum of the parking premise and ensure that all car drivers adhere to the parking guidelines. Most importantly, the guards are offered training on regular basis to keep them flexible and active. Hence, the parking lot security guards of APS are adept at defusing critical situations in a prompt manner.
Besides,  several advanced gadgets such as CCTV cameras, radio transmitters, metal detectors,  scanning machines, alarms, flashlights GPS monitoring systems, etc., are also provided to the guards for errorless security service. Besides, APS offers 24/7 secure service to protect client premises.
Therefore, if you are searching for one of the trustworthy security companies in Rosemead & El Monte, CA for absolute security for your parking lot, then get in touch with APS for the same. 100 % professional security service will be delivered at a highly reasonable rate.
Contact Access Patrol Services at 866-770-0004 with questions about security guard duties, responsibilities and functions for commercial office properties in California and Arizona or click on https://accesspatrolservice.com