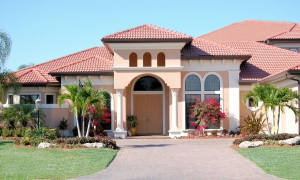 Protecting your house becomes utmost necessary when you out for a vacation or business trip, as most often vacant homes are highly targeted for break-ins. Convicts generally look out for those vacant homes which stay unoccupied for most number of days in a year. Hence, if you frequently go out of town for business trips or for any other purpose, it is crucial that you provide complete protection to your house.
While providing protection to your property it is recommendable to choose a company that has been in the market for a long period of time, as there will be less chances of receiving poor quality services. A reputable security company has a strong team of qualified security guards. The qualities of professional security guards are as follows:
Integrity & honesty
Those working in security MUST be reliable, flexible, robust and trustworthy. These characteristics are so essential that employers frequently demand background checks be done to make sure a security guard doesn't have a criminal history or a pattern of dishonesty.
Training
Successful security guards will be equipped with the abilities and information required to carry out their job duties. The top security personnel are highly skilled and capable of handling a variety of dangers and situations, whether you need witness protection for a high-profile case or event stewards for a festival. To ensure that all potential difficulties are handled, security officers should have military expertise or experience dealing with hostile and dangerous circumstances. And so, security guards must be extensively trained and licensed.
Alertness
It's essential to have the capacity to think quickly and recognize when action is required. A security guard must be able to assess the environment, people, and surroundings as effectively as possible in order to promptly and effectively recognize a potential threat or disruption.
Communication
Your security guard must be able to speak clearly and understand what is being said, whether they are working alone or in a group. This applies to all parties, including staff, management, customers, and, if necessary, our law enforcement agencies.
Physical health
Physical fitness is a key essential skill of a professional security guard.  Security officers should be physically fit, quick, and dependable, enabling them to protect both themselves and their clients when necessary.
Mentality
Good security guards are always composed while being forceful. These abilities are essential for handling conflict-related situations. Furthermore, it is essential for security guards to treat their coworkers with respect; yet, it is also necessary for them to get the same respect in return.
So, if you are looking for such trustworthy vacant home security guards in El Rio to protect your place, then look no further.
Access Patrol Service (APS) is a renowned organization that has been in the security service domain for around 50 years. The company offers completely professional vacant home security service in El Rio. Due to the vast experience of APS, they have the ability to cater to the very specific security need of each and every client. For vacant homes, the organization imparts a wide knowledge to the vacant home security guards vacant home security guards in El Rio about the critical points to take care while serving their clients. APS do acknowledge the fact that vacant homes are soft targets for break-ins. Hence, they plan a different security model especially for providing vacant home security service in El Rio.
After preparing a detailed security model by calculating the risk percentage of the location or area, an appropriate number of security guards are assigned on the location to protect the property. This ensures that the vacant home is totally protected from outsider's threat. Also, the guards patrol the entire area on a rotational basis to ensure the surrounding is free from any suspicious activities to deter crimes from occurring. 24 hour service facility is also available to protect your home from any security threat.
Thus, vacant home security guards of APS's are meticulously trained to identify any impending danger that might cause damage to your property. Taking quick action at dire times and reporting to nearby police is done to seek extra support if needed. Therefore, one can highly trust on the security service of the APS guards as they are extra vigilant and alert while rendering their service.
Moreover, APS guarantee customer satisfaction by providing total liberty to all its clients to make changes to the master security plan. However, apart from offering customized solution, APS's security experts provide a total comprehensive solution to ensure that the customer's property is under proper protection and surveillance.
The most crucial aspect is the organization extensively use technology oriented gadgets to deliver faultless service to customers. GPS monitoring system, CCTV cameras, radio transmitter, flash lights and other various latest appliances are used by all the guards to ensure complete protection to the client's property.
Therefore, if you are someone searching for a vacant home security service in El Rio, then call us. The organization implements a complete professional and different approach to guarantee premium services to the clients.  APS only deploys BSIS certified   vacant home security guards in El Rio and hence you can be rest assured that quality will be guaranteed.
Contact Access Patrol Services at 866-770-0004 with questions about security guard duties, responsibilities and functions for commercial office properties in California and Arizona or click on https://accesspatrolservice.com.