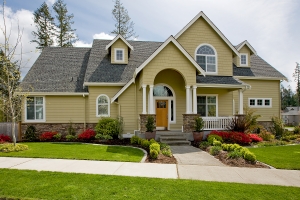 If you relentlessly worry about the safety of your vacation home when you are out for a vacation or for a business trip,  then the best way to keep your tension at bay is by hiring professional security guards  for your vacant home.
We, Access Patrol Services (APS) do realize the fact that vacant homes are more susceptible to risk compared to occupied ones.  And hence, we formulate stringent security strategies, especially for vacant homes for absolute protection. We understand that not every site has the same percentage of security risk.   And so to provide spot on service, we send our security specialist prior to rendering security service.  Our security specialist visits the client's site, conducts a risk assessment of the area, identifies all the critical points and then formulates a comprehensive security plan.
The best part is we employ only BSIS certified security guards in our organizations and hence deploys certified guards to the clients' site. Besides, we provide training for the guards to improvise their skill sets.  Some of the mandatory training sessions are power drills, intellect development programs, rapid decision making programs and many more. Therefore, our guards are exceptionally skilled to provide superior security protection to your property.
We have been a trusted security guard company in Los Altos & Palo Alto, CA for over 26 years. We also offer customized security facility to the clients. So, the clients have the liberty to request any modification in the security plan and then the updated security services will be provided to the client without involving the clients into many formalities. For instance – if a client requires more of armed security guards than unarmed ones, then we would immediately deploy the required number of armed security guards to the site.
Our vacant home security guards are trained to provide uninterrupted patrolling to the site. They keep an eye out on the client premise to defuse piling up of suspicious activities. Besides, the guards are provided with advanced gadgets such as CCTV cameras, GPS monitoring systems, radio transmitters, mobile devices, flashlights, etc., and many more for providing errorless vacant home security service in Los Altos & Palo Alto, CA .
Therefore, if you are searching for a highly professional security guard company in Los Altos & Palo Alto, CA for errorless vacant home security service, then get in touch with us. 100 % professional security services will be delivered to you at a reasonable rate.
Contact Access Patrol Services at 866-770-0004 with questions about security guard duties, responsibilities and functions for commercial office properties in California and Arizona or click on https://accesspatrolservice.com