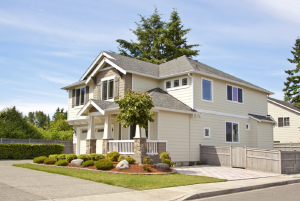 When a property is vacant, it can become an easy target for unauthorized visitors such as vandals and trespassers, often resulting in costly repairs and much frustration. By securing a property utilizing simple deterrents such as steel security and innovative technological solutions, you can cost effectively protect, manage and monitor your valuable assets.
Why keep vacant property secure?
⦁ Well-kept unoccupied properties will be better equipped for re-occupation or selling, attract less vandalism, arson, and theft, and cause less harm to the neighborhood.
⦁ Empty properties that are well-kept and secure help improve neighborhoods and keep up their value.
⦁ Lower insurance risks are associated with well-maintained and secure vacant homes.
We, Access Patrol Services (APS) provide a completely integrated, economical solution for upholding the security of both residential and public sector portfolios.
To guarantee that the client's site receives high-quality service, we send out well-trained, BSIS-certified guards. Throughout their shifts, we ensure that every guard is effective, adaptable, and vigilant. To keep an eye on the guards' activities, our supervisors make surreptitious trips to the client's property. We take immediate action against the guards if they are ever observed acting in an unprofessional manner. Given that we firmly adhere to "zero tolerance to unprofessionalism," it stands to reason that we disapprove of unprofessional services. This is why we are the most favoured professional security guard company in Lompoc & Mission Hills, California, for complete vacant house security
In addition, our guards receive frequent training to develop their skills. The mandatory training sessions for the guards include topics including mental growth programs, power training, and difficulties requiring quick decisions. As a result, our guards are highly skilled in spotting potential threats and taking measures to thwart them.
We also make sure that our security personnel are outfitted with the most up-to-date tools for handling and spotting tricky circumstances. The guards have access to CCTV cameras, GPS tracking systems, radio transmitters, mobile devices, flashlights, audio deterrent devices, and many other tools to make sure that everything is safe.
Given that we have more than 26 years of expertise, we have had the chance to address numerous security threats associated to abandoned homes. We are able to offer our clients incredibly excellent security service facilities because of our extensive experience in this industry.
It goes without saying that we place a high priority on client happiness. As a result, we provide our clients the flexibility to select or add security elements whenever it suits their needs and preferences.
Therefore, get in contact with us if you're looking for a highly reputable security guard company in Lompoc & Mission Hills, CA for complete vacant house security. We are the most favoured professional security guard company in Lompoc & Mission Hills, California.
Contact Access Patrol Services at 866-770-0004 with questions about security guard duties, responsibilities and functions for commercial office properties in California and Arizona or click on https://accesspatrolservice.com.