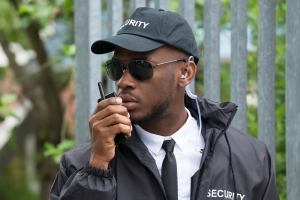 In the past few years, warehouse thefts have been a significant issue for numerous businesses. And it has been observed that the main problem doesn't lie only in external threats, instead, internal threats have caused more harm to the businesses. Employees, drivers, and other staff are often found involved in thefts and vandalism. Many owners claimed that at times it becomes highly challenging to keep a thorough vigilance on staff as they are aware of where the cameras are positioned and what are the blind spots in the warehouse. Hence, for employees, it becomes easier to dodge security technologies. However, it is not always employees or staff is involved but often convicts cloak themselves as a worker and carry out thefts.
So, if you are encounter ring a similar problem and planning to escalate security services for your warehouse, then it is advisable to rely on a professional and veteran security company that has substantial experience in handling and preventing warehouse threats. Undoubtedly, the best way to secure your warehouses tightly is with both state-of-the-art security technologies as well as with professional security guards from Access Patrol Services (APS).
APS provides skilled, trained and BSIS certified security guards to clients for absolute protection. The guards are specifically trained to recognize security threats that may occur in warehouses. Hence, they keep an eye out and perform continuous patrolling to keep track of the inventories entering and exiting your warehouses and to liminate suspicious activities inside the warehouse premise.
APS recognizes that warehouse security is complex and until and unless a thorough comprehensive security plan is chalked out, securing warehouses can be difficult. Therefore, APS's experts pay a visit to the assigned warehouse beforehand, scrutinize the layout in detail, understand how the warehouse activities operate, mar the sensitive or blind spots, and then proceed to formulate a solid plan. And once the plan is structured, a sufficient number of armed, unarmed, static, mobile guards are placed on every point of the warehouse where the chance of crime is high. Besides, the guards ensure that only authorized individuals or staff get access to the warehouse. For this reason, a strict verification process is enforced by the guards of APS.
Most importantly, APS also relies on its advanced gadgets to secure warehouse premises. And hence, CCTV cameras, radio transmitters, mobile devices, GPS monitoring systems, alarms, flashlights, infrared thermometers, biometrics, automatic sanitizers, metal detectors, scanning machines are used by the guards of APS to deter crimes from occurring in ware houses. This is why APS has been tagged as the most professional security company in Barstow & Yermo, CA.
Besides, since APS is a highly customer-centric firm, it provides a personalization option to the warehouse  owners so that they can alter or add security features as per their suitability.
Therefore, if you are searching for robust warehouse security, then you can completely trust APS as it is the number one security company in Barstow & Yermo, CA. 100 % quality service will be provided to you at a reasonable rate.
Contact Access Patrol Services at 866-770-0004 with questions about security guard duties, responsibilities and functions for commercial office properties in California and Arizona or click on https://accesspatrolservice.com