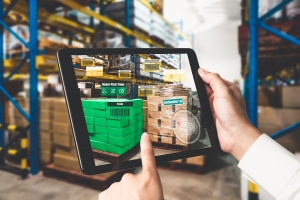 Now a day, warehouses are facing severe losses due to internal threats committed by employees and staff.  The bitter fact is since staff and employees have regular access to the warehouse premise they have the knowledge about the sensitive spots, darker spots or critical areas. And regrettably often they take advantage of these loopholes of the warehouses. Therefore, it is imperative for warehouse owners to secure the warehouse premise in the best possible manner.
We can proudly say, We Access Patrol Services (APS) is a renowned security guard company in Houston, TX that has been persistently preferred by many warehouse owners to get absolute protection for their warehouses. The fact is, since we have impeccably served an endless number of clients for more than 26 years, we have gained extensive experience to meet all security requirements of warehouses.
Let's deep dive to know more about why APS is the first choice for many warehouse owners:
While protecting any warehouse, APS thoroughly analyzes the warehouse to understand how the warehouse operates to create a robust security model.
The security model is chalked out keeping all the sensitive or critical areas of the warehouse.
Thereafter, an appropriate mix of all types of guards such as mobile, unarmed, armed, and static guards is positioned carefully on the premises.
The guards deployed to the warehouses are all BSIS qualified.
The warehouse guards are specially trained in several warehouse security guard company in Houston, TX aspects. Some of the training session consists of rapid decision-making programs, intellectual development programs, power drills, fire drills, and many more.
The guards patrol the entire warehouse tirelessly to eliminate fishy activities to ensure the safety of the inventories inside the warehouse.
The guards provide round the clock service facility to provide absolute security cover.
Advanced technologies such as CCTV cameras, RFID tags, radio transmitters, metal detectors, scanning machines, flashlights, cloud software, and mobile devices are used by the guards to keep an eye on the real-time activities of the warehouse.
So, if you are one of those searching for a reliable renowned security guard company in Houston, TX then it's time to get in touch with us. 100% professional warehouse security protection will be provided to your warehouse at a reasonable rate.
Contact Access Patrol Services at 866-770-0004 with questions about security guard duties, responsibilities and functions for commercial office properties in California and Arizona or click on https://accesspatrolservice.com