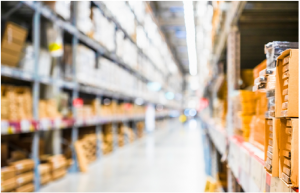 Of late, there has been a heaving demand for warehouse security guard  in Loma Linda & Redlands, CA as many business owners are claiming that pilferage, thefts and burglaries has become recurrent occurrences in their warehouses. So, to combat the losses, they are escalating their secure services by employing top warehouse security professionals from reliable sources like Access Patrol Services (APS).
Our organization, APS is a professional security guard company in Loma Linda & Redlands, CA that acutely recognizes all critical security needs of warehouses. We provide complete security protection by blending technologies and deploying BSIS certified security guards to the assigned premises. Since we have been serving flawlessly for more than 25 years, we are professional to deliver absolute security cover to all types of warehouses.
In addition, intensive training is provided to all our warehouse guards such as power training, intellectual enhancement programs, decision- making programs, etc. to ensure their skills remain intact. Hence, we can strongly claim that our guards are efficiently trained to defuse impending threats and hold the ability to make decisions rapidly to prevent crimes from occurring in the assigned warehouse.
To deliver absolute protection to warehouses, APS recognizes that it is crucial to formulate a solid security model based on the layout of the assigned warehouse. For this reason, APS's initial step is to visit the warehouse, recognize the sensitive points, mark them all and then proceed to render security service to secure the warehouse. Also, a section of APS's guards is instructed to patrol continuously to secure the assigned warehouse. They are responsible to detect and discard suspicious activities inside the warehouse. The fact is, APS allocates all types of guards such as static, mobile, unarmed and armed security guards to deter potential threats that may occur inside a warehouse.
Most importantly, to provide seamless warehouse security service, APS implements many advanced technologies such as  CCTV cameras, alarms, GPS monitoring systems, radio transmitters, metal detectors, scanning machines, mobile devices, automatic sanitizers, infrared thermometers, RFID tags, etc.
Also, customization facilities are also offered to the owners of the warehouse so that they can incorporate security changes as per their needs and preference. Therefore, if you are searching for a highly professional security guard company in Loma Linda & Redlands, CA for robust warehouse security, then get in touch with APS for the same.
Contact Access Patrol Services at 866-770-0004 with questions about security guard duties, responsibilities and functions for commercial office properties in California and Arizona or click on https://accesspatrolservice.com