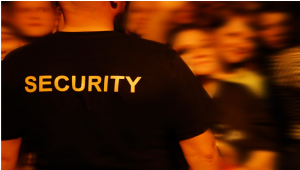 Why is warehouse security so crucial?
The answer is simple: Warehouses are an enticing target for criminals because of their massive inventory.
Warehouse security guards from Access Patrol Services say- most warehouses have an enormous stock of commodities, which thieves often steal at resale at high prices. Sometimes, these criminals also carry firearms with them. Therefore, unsecured warehouses put your business at risk and your employees' lives in danger.
Continue reading to learn about qualities every warehouse security guard in Sacramento must possess
Be Vigilant
A competent warehouse security guard must be able to maintain awareness and alertness at all times. Even at the periods when most people unwind, guards must remain vigilant the entire time they are on duty to ensure that nobody enters a facility against protocol or is acting suspiciously in any way. Your company could be in danger from a security guard who isn't attentive.
Communicate
Warehouse security guards in Sacramento often have to interact with tenants, staff members, customers, and other individuals entering and leaving a building.To ensure that only authorised individuals enter the building, a professional security guard must be able to speak with various people clearly yet professionally.
The same holds for effective writing.
It's common practice for security officers to submit reports at their shift's end. Strong writing skills make it much easier for the officer who takes over to figure out what happened while off-duty.
Take Action Immediately
When they observe something inappropriate, security officers must act immediately. It might not be a good idea for someone with weak decision-making abilities to serve as a security guard for your warehouse.
Offer assistance
Helping staff and visitors is one of the numerous advantages of having a security guard at your facility. Sometimes they can even serve as your facility's receptionist. Make sure the security guards you hire are able and eager to help those who require directions or other types of assistance when you're hiring them.
Be trustworthy
Your company is put in danger by a dishonest security guard. Even if they don't steal from the business directly, they might make it easier for others to steal from it or cause damage in other ways.
This is why conducting a background check is crucial to recruiting. By checking their background, you can be sure they have no criminal activity history.
Contact Access Patrol Services at 866-770-0004. For more details, click on https://accesspatrolservice.com.