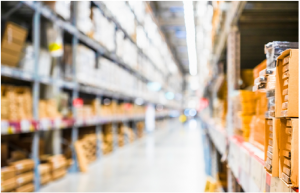 Most warehouses, even the smallest ones, are vulnerable to significant security issues. Therefore, the perfect combination of features, specific equipment, and meticulous planning is required to safeguard the commodities and equipment inside.
Although maintaining warehouse security can be complex, doing so is now more crucial than ever. According to a study on cargo theft from 2021, there has been an upsurge in burglaries from warehouse and storage facilities.
Here's a three warehouse security tips from Access Patrol Services that can help you address challenges about Warehouse security in Diamond Bar
Installing, checking, or upgrading warehouse CCTV
Nowadays, almost all warehouses are equipped with CCTV cameras. While these cameras are built to survive, they shouldn't be considered permanent security solutions. Frequent inspections and maintenance can protect you from sudden malfunctioning and cost you far less money.
In general, paying attention to the video quality is crucial because this will let you know if there are any potential problems with the cameras or wires. Checking cables, carefully cleaning the lenses, and looking for any accumulated dust hindering functionality are all part of routine CCTV camera maintenance. Cutting down any foliage blocking the view of external cameras is also a good idea.
Implement 24/7 monitoring
Theft and burglary can be prevented by 24-hour monitoring of your building and valuables. It's also an affordable alternative for hiring security guards to patrol the property throughout the holidays.
You may feel secure knowing a team of trained security guards is watching over your warehouse constantly when you choose 24/7 monitoring. Any criminal activity, mishaps, or other troubling occurrences on your property will be reported to your security provider, who will take the proper measures to resolve the issue quickly.
System upgrades for inventory management and data entry
If you're still using a manual inventory management system, switching to a digital one will save time and raise the standard of your record-keeping. Yet it will also substantially increase your sense of security. By upgrading to RFID readers or barcode scanners, you can track inventory as it arrives and exits immediately. In addition, the more insight you have into how products move through your site, the better your protection will be.
Security guards from Access Patrol Services say that human error is minimized significantly with a digitalised system. You will have a thorough record of inventory levels, including the specific moments when things are scanned within the warehouse. In addition, you'll have a much better chance of discovering what occurred to any missing stock if surveillance devices are in place.
Contact Access Patrol Services at 866-770-0004 for Warehouse security in Diamond Bar. For more details, click on https://accesspatrolservice.com.