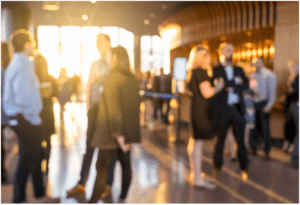 At first look, hiring security guards for a wedding might not seem required, but if you're planning a major wedding party, good security can significantly affect how well things go. To prevent several issues that would arise in a wedding can be handled proficiently by professional wedding security guards. Unwanted guests at a wedding can cause chaos and sabotage the bride and groom's experience. You might have a specific guest you don't want to attend the wedding in various circumstances. A security guard can keep an eye on arriving guests when they are stationed at an entrance. Additionally, security services could run name checks and assign tables based on names.
A lot of times, wedding receptions are one big party with lots of drinking, dancing, and mingling. The drinking of alcohol could occasionally spiral out of control. A security person will intervene if visitors act too loudly or disruptively. The individual may be requested to leave and driven by a sober person. The fact is security guard's presence might aid in regulating visitors' behavior. In the presence of authoritative figures, guests might consume less alcohol or behave better. With numerous security personnel, you might have even more control over a sizable wedding celebration. Even, security guards can escort people from the property to the parking lot if needed.
Apart from this, large weddings frequently have a gift table where visitors can leave notes and gifts. There could be items worth hundreds of dollars on just one table. A security person can keep an eye on the area to make sure nothing is taken or interfered with. An officer can assist in keeping the gifts safe once they have all arrived.
Access Patrol Services (APS) is one of the most efficient security guard companies in Santa Monica & Culver City, CA that offers top class wedding security service. The guards offered by APS are all BSIS certified and have extensive experience in the field of wedding security service.  The guards are not only robust but also sensible enough to comprehend clients' security requirements and thus provide security facilities as per their needs and preference.
The fact is APS has been in the security market for more than 26 years and thus holds extensive experience in offering top notch security facilities. There guards are also provided with many advanced security facilities such as CCTV cameras, GPS monitoring systems, radio transmitters and many more.
Therefore, if you are searching for one of the most efficient security guard companies in Santa Monica & Culver City, CA then gets in touch with us ASAP.
Contact Access Patrol Services at 866-770-0004 with questions about security guard duties, responsibilities and functions for commercial office properties in California and Arizona or click on https://accesspatrolservice.com