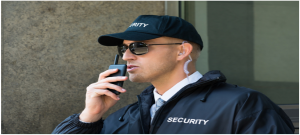 Planning a wedding takes a lot of blood, sweat and tears. You need to take care of a zillion aspects before the big day, from who will tailor your outfits to which venue will hold your reception. To assist in maintaining the peace and deal with any concerns that arise throughout the day, couples have begun to include wedding security services in their preparations.
Experts from Access Patrol Services share some tips for new couples on hiring wedding security services. Continue reading to learn more:
Make sure they adhere to your schedule
It takes time to arrange security services- exactly how long depends on your chosen company. As a result, it's crucial to confirm that the business can deliver the service you require in the period you need, in addition to being competent.
For instance, if you have yet to consider adding security to your wedding and now find yourself in a pinch for time, you must be confident that your security services should be available within seven days.
Some security companies can assemble a squad and have them prepared in hours. Others will require advance notice. Before you sign anything, ensure flexibility if your event's scheduling changes due to unforeseen circumstances. The last thing you want is for unexpected events to alter your plans, only for your wedding security to suffer.
Find out any additional advantages security can offer
A wedding is a big affair. In spite of this, hiring security services for your wedding may offer surprising benefits in terms of money.
Wedding and reception venues must assess each client's risk before renting to them. You will pose a far lower risk as a customer if you hire security for your event. Although there is no assurance that it will, this might lower your asking price. In addition, if a venue requests security, you won't be responsible for paying for their in-house security if you bring your team of security guards to Mission Hills.
Ensure they are involved
Security guards must be involved to ensure proper event security (since your wedding is a special occasion with its requirements). As a result, you should consider it a warning sign if your security services plan to show up just on your big day and follow their own procedures. Your wedding shouldn't have to be scheduled around their service. Instead, they ought to organise their services around the event.
Are you looking for security guards in Mission Hills for your wedding day?
Contact Access Patrol Services at 866-770-0004. For more details, click on https://accesspatrolservice.com.