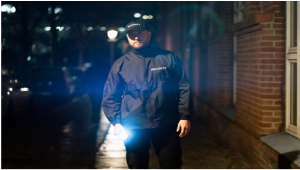 Your wedding day should be filled with love, family, and celebration. However, weddings can become targets for specific individuals, mainly high-profile persons like celebrities, entrepreneurs, or politicians. Therefore, the couple should consider their own and their guests' protection while they organise the cuisine and other ceremonial specifics.
One of the best approaches to protect your event and ensure everyone's safety is with wedding security services in Mission Hills. You can make sure that the day is still a happy occasion and not a security incident by planning ahead in terms of security.
According to experts from Access Patrol services- weddings might experience a variety of security breaches. So consider hiring experienced security guards if you're organising a wedding to help you fend off these security risks.
Keeping Wedding Gifts Safe
Even though most wedding gift registries are done online, many guests will still bring gifts to the ceremony. As a result, valuable goods on the premises can tempt a thief, whether a tangible item or a card with money inside.
Security guards may be a big help in keeping these gifts safe and making sure they reach the right people. They can watch the gift table to ensure that once the presents are placed there, nobody else takes them away other than the wedding couple.
Parking Lot Security
Weddings are held in large venues. Numerous people arrive in their cars, but they'll leave them parked while they attend friends' or family members' weddings. They expect their cars to be safe till they get back. This isn't always the case, though. Unsecured vehicles in parking lots might become easy targets for thieves who know their owners will be gone for a while.
Patrolling security workers can spot suspicious activity and curb theft by spotting it before it leads to a security problem.
Keeping an eye on visitor access
Many service providers, the bride and groom, and a wedding that hosts hundreds of guests must coordinate closely. As a result, the perfect wedding takes a tremendous amount of time, effort, and money to plan.
As a result, the bride and groom want to avoid unauthorised visitors entering the reception. To ensure that only people invited are present, guards will assist you in regulating access to the location. For example, they can maintain a guest list and keep track of every vendor who enters and exits the venue. In addition, guards can patrol the area to look for trespassers or other suspicious behaviour.
Do you need wedding security services in Mission Hills?
Contact Access Patrol Services at 866-770-0004. For more details, click on https://accesspatrolservice.com.