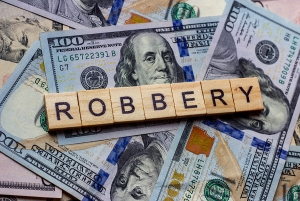 According to the latest FBI statistics, there were 183 bank robberies in California in 2020—the highest by far in the country. Arizona came in fourth highest at 86 bank robberies in 2020. Trained security guards can play a big role in preventing these robberies from occurring.
Where Robberies Happen. Most robberies took place at the counter window followed by ATMs. Although just about every bank site that was robbed had security cameras and alarms, these security systems did not prevent the robberies from taking place. Fortunately, no customer or employee deaths occurred during the 2020 robberies.
While it may not be financially viable for banks and credit unions to post guards at every one of their branches, the FBI numbers showed that most robberies occur in commercial districts in metropolitan areas. Banks near freeway onramps are also prime targets. Most robberies occurred on Friday afternoons followed by Monday and Tuesday mornings. Given these numbers, financial institutions can schedule guard security services during hours and at locations when robberies are more likely to occur.
Armed And Unarmed Guards. Bank security guards can be armed or unarmed. In about one-third of the reporter robberies, firearms were shown/used while in another third of the robberies, a weapon was threatened. Armed guards are noticed by would-be robbers causing them to possibly think twice before carrying out their crimes.
For an analysis of a bank site's security needs in California and Arizona, call Access Patrol Services at 866-770-0004 or click on https://accesspatrolservice.com.