Hiring the right security guard company can open you to the protection benefits which other people rarely enjoy. As long as you pick from the best security guard companies in San Jose CA including Access Patrol Service (APS), you will have peace of mind in your business and premises without the worry.
Attaining proper security guard services for your company is a pivotal issue because you will be able to focus on your core activities without being afraid or anxious regarding security related issues.
In case you are working from home, you will still need protection because risks are still ever present. Intruders, burglars, trespassers, and any other type apparent risk can lurk in the shadows and threaten when you are or are not present at the property. Hiring a professional security guard service like APS is not only about protecting your property and valuables, but also to provide a great deterrent for criminals. As outsiders may notice the presence of your top security guard detail with expertise in the surrounding Santa Clara, CA area, they may be less inclined to bother you at all.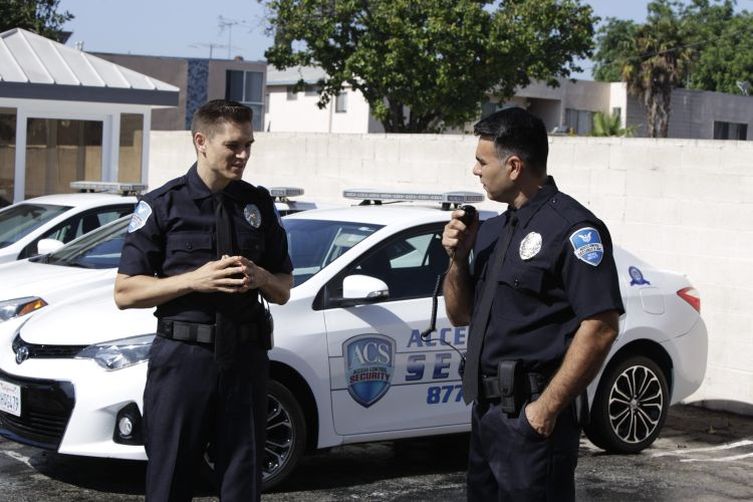 APS security guard services in Milpitas can help you to prevent a wide spectrum of criminal behavior. If you have security guards dispatched at your property, criminals will have second thoughts before proceeding as APS security guards can canvas your property and prevent unwanted incidents from happening.
People may have different purposes to visit your home or office. You may have several entrances and exits which are impossible to check all by yourself. Here is where the best security patrol guards in San Jose enter to help. APS guards can check every visitor in and out and keep notes on all of them. They can also record the names and the purposes for visiting your property.
The latest technology that accompanies APS guards help to keep a tab on people who look suspicious so that they can conduct the appropriate safety measures to prevent anything bad from happening. Our guards can also wear casual attire in order to blend in with your environment. With a friendly look, they can protect your building and valuables without having your visitors feel intimidated.
A corporate and business security service is also a prevalent choice if your building or property is located in a quiet area. As we know, quiet areas have been prone to criminal activities because these are more vulnerable and located away from the crowd.
The establishment of certified security guards will help you ensure the safety of your property from top to bottom. You can minimize significant problems when you leave your property because the APS security guard detail can protect 24/7 or any time you want. Mobile APS security guards can also patrol around buildings to ensure consistent monitoring.
Additional CCTV system can be installed in which APS can monitor all movements and activities on site which can prevent loss from happening. Or, if there is any incident, you will have the records from the CCTV to make a case. So, don't hesitate to reach them out now and hire the right security solution for protecting your property.
Give Access Patrol Service a call at 888-629-7648