Your business, regardless of the scale, involves numerous people, valuables, and assets. While you might be thinking about your business process, you might consider its safety as well.
When that's the case, considering to hire Access Patrol Service (APS) as one of the best security guard companies in Los Angeles CA is definitely a worthy idea. A top quality of security service can help you to keep your clients, valuables, assets, employees, as well as property safe over the long term.
While creating an in-house top security guard team in Los Angeles can be very difficult, your better solution is to consider working with a reliable and proven security guard company to handle critical protection matters for you.
Just like other professional services, you will find various options when it comes to security services. The quotes from different companies will vary widely in detail. All services are not equal so you will need to spend some time to compare one company to another. It is important to acknowledge a few things before you signing an agreement.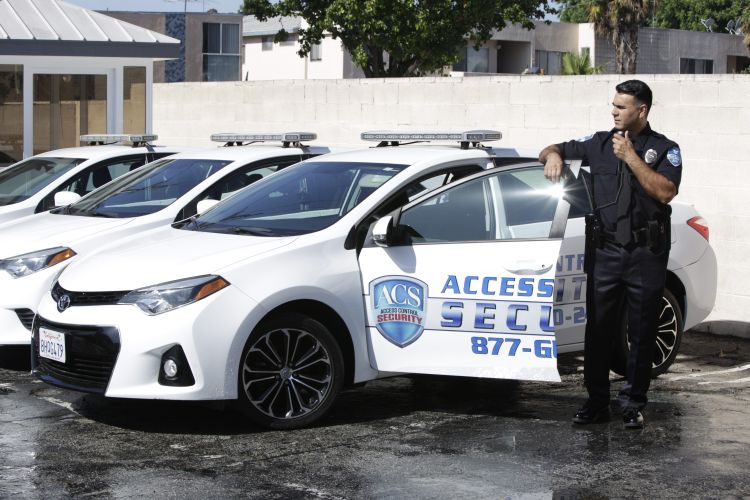 First things first, throw out the ideas that expensive is always better. Although price is the decisive aspect, you will want to spot other things first before proceeding. Make sure that you hire a security guard company based on their ability to meet your expectations. So, you will need to find a company who is ready to dispatch their security guards on the location with reasonable limitations.
As a quality security services in Los Angeles, ACS can solve problems through careful procedures and strategies developed from 25+ years of successful client protection.
Make sure to kick the tires and call your prospective guard service. The only way to know about how passionate they are is by reaching out to their representatives and having a detailed chat with them.
Any true corporate and business security services professional will hear what you say and look for a custom solution for you. So, if you are working with the right company, you should always feel that you are at the core of their mission and purpose.
Last but not least, there is no such thing as a good company which is happy to upsell you. A good private event security services company should come with 100% transparency. They should not hide anything from you. Focus on these aspects to find a reputable and trustworthy company and you will be fine.
Give Access Patrol Service a call at 888-629-7648