When you are looking for the best security guard companies in San Diego, CA for your business or private events, you will want to know how proficient the company you are working with is. In order to feel confident, it is a great idea to focus your search only on the best security guards in San Diego who have been in the industry for at least a decade.
The perks of working with an experienced company is that they have accumulated years of experience so that they have much better strategies, policies, and transparency in place. These three aspects are very important to attain the value of protection service that you are looking for.
No matter what industry you are working, the business environment can perennially be exposed to some security risk factors which can lead to unwanted and unpleasant losses. When risks become present, you will need professionals who can handle such a situation. Access Patrol Service (APS), one of the top security guard companies in San Diego, CA, can make sure to maintain a safe and secure work environment for you. APS excels at protecting both your workforce and assets.
A good security company will conduct security activity based on your specific protection requirements. Along with full transparency, they should only dispatch the skilled personnel required who are able to work around the clock to provide the best security detail for you.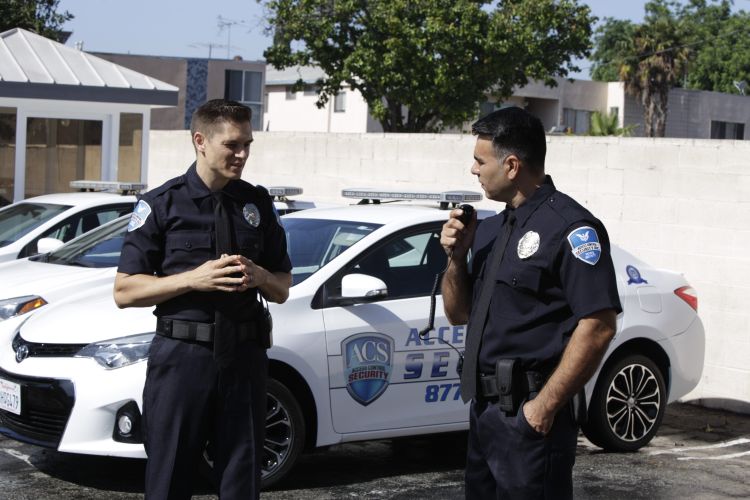 Depending on what you need to protect, there is a choice between armed or unarmed security guards. Not to mention that state of the art equipment utilized will be pre-determined to meet all of your specific site requirements. APS has developed the proper resources to administer effective, up to date security guard services throughout the greater San Diego area.
Let APS think about strategies, technical issues, and other complicated logistical details. Meanwhile, you will be able to focus on your core business.As a proven and reputable security company, APS has the best human and non-human resources which offer the best security expertise to meet your demands. Depending on the details, APS will use our resources and experience to appropriately maximize security deliverance. You will have peace of mind knowing that your employees, valuables, and/or assets are protected by the right people at the right time.
APS security guards are also well-trained, state certified and locally experienced so that they are able to deal with any difficult situations that may arise. If necessary, you could also request 24/7 protection on certain valuable assets and property. APS may use non-human resources like CCTV to monitor the situation around the clock. As for the corporate and business security services, APS details may work in shifts so that the protection and patrol activity will always be alert and attentive.
Reputable security companies like APS have background checks of their employees and APS recruits the best people in the industry to maintain a high standard of quality and maintain a sterling reputation including personnel having a military or police officer background. So, instead of building an in-house security team and recruiting a team by yourself, eliminate all of the hurdles by hiring reputable private event security services.
Give Access Patrol Service a call at 888-629-7648