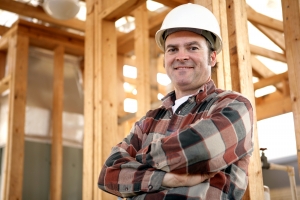 A construction project might need 3 to 4 years or more for total completion and during that period it becomes highly essential to provide robust protection to the place as many expensive equipment and valuables are stored at the site. Moreover, construction sites usually have a large perimeter and absence of proper monitoring and surveillance system can easily turn the area into a breeding ground for the criminals during night. Therefore, it is fundamental to employ proper professional security guards for construction sites to prevent thefts, vandalism or any kind of criminal activities.
When we talk about robust and genuine protection, then you can surely rely on one of the finest security guard companies in Coto De Caza & Las Flores named Access Patrol Service (APS). The organization has a team of efficient and vigilant security guards who are trained to provide strong protection to any assigned area. Besides, the organization has over 50 years of experience and therefore has immense capabilities to formulate and cater supreme security protection even in a very high risk zone.
So, while rendering services to construction sites, APS first analyse and scrutinize the entire perimeter ofthe site and then plan out a detailed security plan. This process helps in providing accurate security protection by positioning guards strategically. Also, the process ensures that sufficient number of security guards for construction site is allocated for full security coverage.
Additionally, the organization provides a right mix of armed and unarmed security guards for handling critical situation. Besidesskilled BSIS certified guards, latest gadgets are also used for seamless service delivery.For instance – technologies such as RFID tags, CCTV cameras, GPS monitoring system, radio transmitters, metal detector, scanning machines, flashlights,infra-red thermometer, automatic sanitizers and other latest gadgets are vastly installed and applied by the APS guards for robust protection.
Furthermore, foot patrol and vehicle patrol service along with24 hour service facility is also available. Therefore, for any emergency security need, APS guards are always available. Besides, the patrol service helps to prevent piling up of suspicious activities in the assigned area.
In addition, APS offers customized security service facility so that the developer can construct and formulate security plan according to their wish. Even, they can add extra security specification for higher level of protection. APS ensures that once the new customized security plan is handed over to the APS specialist, immediate execution of the same is processed without any delay.
Therefore, get the quotation immediately as APS is unquestionably one of the finest security guard companies in Coto De Caza & Las Flores.
Contact Access Patrol Services at 866-770-0004 with questions about security guard duties, responsibilities and functions for commercial office properties in California and Arizona or click on https://accesspatrolservice.com