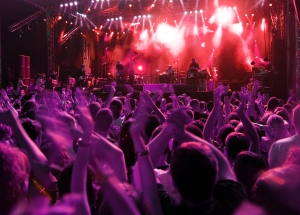 If there is one festival that is eagerly awaited in North America then it is Coachella Music and Art Festival. Every year millions of crowd visit this music event just to experience the grandeur and thrill of the festival. Therefore, during such events it is crucial to employ highly skilled security guards to ensure total security protection of the people and the place.
We, Access patrol Service (APS) is one of the leading security guard company in California, which has the ability to cater highly professional security service to large as well as to small events. We formulate security plans by calculating the perimeter of the area so that accurate security service is delivered. Moreover, due to our experience of around 50 years in the security industry, we are proficient to understand the requirement of the client or the security need of the assigned place. Therefore, when we render security service to a place or client it is absolutely professional and flawless.
Moreover, our guards are also trained in crowd control management. Therefore, for huge events like Coachella, our guards are proficiently skilled to deal with such crowd gathering. Additionally, the guards provide vehicle and foot patrol service to ensure that the area is clear from any suspicious activities which may pose threat to the event or public. Even, we ensure that there is a right mix of armed and unarmed guards present in the event to ensure total security protection.So, undoubtedly all our guards possess the veracious ability to control or pacify critical situation in a professional manner.
Moreover, since we don't compromise on the service quality, we only employ BSIS certified guards and so no uncertified guards are allocated on the site. Also, we provide regular training session to our guards to enhance their physical as well as mentalcapability.Besides, we check the quality parameters of every guard before posting them to the site.
Another striking facility of our organization is that,it is highly tech oriented firm. Therefore, we deliver our seamless service by providing the guards with all the essential technologies which would be necessary to render highly professional service. RFID tags, CCTV cameras, GPS monitoring system, radio transmitters, metal detector, scanning machines, infra-red thermometer, automatic sanitizers etc. are some of the gadgets which are extensively used by our guards.
Therefore, if you are searching for a robust and highly professional security guard company in California for the upcoming Coachella event in April, then do contact APS for the same. We guarantee 100% quality security service delivery.
Contact Access Patrol Services at 866-770-0004 with questions about security guard duties, responsibilities and functions for commercial office properties in California and Arizona or click on https://accesspatrolservice.com