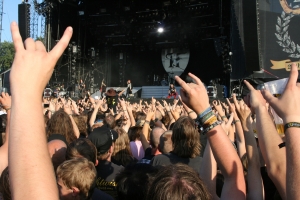 Coachella is one of the most iconic music festivals in North America held every year in April. During this event people from different corners of the world gather to experience the thrill and joy of this festival. And, due to such huge number of crowd accumulation during this event, it becomes requisite to hire highly skilled and professional security guards to ensure complete protection and order in the place.
We, Access Patrol Service (APS) are a highly professional security guard company in California providing supremely skilled and professional security guards to protect places and people. All the guards of APS organization are BSIS certified and no uncertified guards are allowed. Moreover, our organization possess more than 50 years of experience in the security service field and hence has immense capability to facilitate highly professional service to clients.
Besides, the organization follows unique strategies to cater apt security service facility. Therefore, while providing security service to an event or festival, our security guards first analyze and scrutinize the area before allocating the guards. This practice of APS ensures that sufficient numbers of guards are provided to the site for complete protection. Furthermore, our security specialist also ensures that there is a right mix of armed and unarmed security guards.
Moreover, since our organization understands the crucial role of security guards in large events, the guards are vigorously trained for such events. They are imparted with critical aspects they might face while controlling and managing large crowd. Therefore, our guards are able to identify the looming threats and hence they possess the right ability to act accordingly. In addition to that, APS guards also hold great leadership and coordinating skill. They take charge of the place and enforce rules and regulation with a positive and balanced attitude. In short, our guards are quick decision makers.
Also, technology plays a crucial role is our organization. Therefore, both our armed and unarmed security guards are highly tech friendly and hence latest gadgets are used for flawless service delivery. For instance -RFID tags, CCTV cameras, GPS monitoring system, radio transmitters, metal detector, scanning machines, infra-red thermometer, automatic sanitizers etc. are some of the gadgets which are extensively used by our guards.
Therefore, if you are searching for a highly professional security guard company in California for the Coachella event, then do contact APS for the same. We also provide personalized service facility and guaranteed 100% customer satisfaction.
Contact Access Patrol Services at 866-770-0004 with questions about security guard duties, responsibilities and functions for commercial office properties in California and Arizona or click on https://accesspatrolservice.com