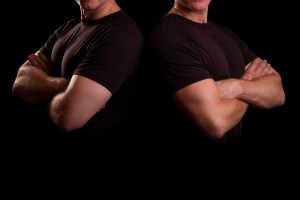 An undeniable truth states that crimes are multiplying at a rapid pace with each passing day. And, due to this the need for security guards have become imperative in today's world. So, if you have still not decided whether you should consider security guards for your safety then it's time for you to reconsider your decision.
We, Access Patrol Service (APS) are a highly professional security guard company in North Hills & Granada Hills, CA that can offer you robust protection to any uncertain threat. All our security protectors are BSIS certified and are highly skilled individual. So, no uncertified guards are deployed in the client site. Therefore, you can completely trust on our service quality. Besides, since our organization has been in the security service field for more than 25 years, we are highly capable of handling dire situation with ease. Also, owing to such vast experience we can formulate unique comprehensive security plan to meet allyour hi- end security expectations.
Honestly, our organization have gained enormous amount of reliability or goodwill simply because of our consistent year on year deliverance of professional service and also because of our undying thrive to achieve customer satisfaction. Hence, we provide personalization facility so that you can plan security structure or add security specifications according to your needs and preferences. For instance – if you want to add more of armed security guards than unarmed ones, we would ensure that immediate execution of the request is provided to you in a short span of time. Moreover, for any change in the security need we don't drag our customer into many formalities, we too avoid complications.
Besides, another major point that makes our company stands apart is our consistent adaptation to modern technologies. We believe that in todays' era it is impossible to cater seamless security service without involving technology. So, numerous advanced technology such as RFID tags, CCTV cameras, GPS monitoring system, radio transmitters, metal detector, scanning machines, flashlights, cloud software, mobile devices, automatic sanitizer and infra-red thermometer etc. are extensively used by both our unarmed and armed security guards for premium service quality.
Also, round the clock service facility along with foot patrol and vehicle patrol is also provided to the client for extra layer of protection. Therefore, you don't have to worry about your safety and security.  Besides, our guards are given rigorous training on a frequent basis to keep the service quality intact. So, undoubtedly our guards are highly vigilant, robust and professional to cater absolute security protection to you.
Hence, if you are searching for resilient security guard company in North Hills & Granada Hills, CA then do get in touch with us and experience the best security service in town.
Contact Access Patrol Services at 866-770-0004 with questions about security guard duties, responsibilities and functions for commercial office properties in California and Arizona or click on https://accesspatrolservice.com