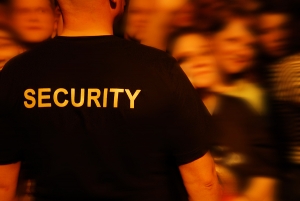 Beginning November 4, the City of Los Angeles will require proof of vaccination or a negative COVID test result within 72 hours before being allowed to visit some indoor locations. Instead of asking staff to check everyone that comes through the door, business owners are turning to security guards for help.
Businesses That Must Comply. According to the city guidelines, the following indoor locations must follow the vaccination proof/negative test results requirements:
–Restaurants and bars
–Entertainment venues such as movie theatres, museums, bowling alleys, concert halls
–Indoor shopping malls
–Hair and nail salons, gyms, spas
Since the pandemic began, employees at these locations have had to deal with noncompliant patrons, many of who have become verbally or physically abusive. Most employees would prefer to just do their job without the added stress of screening, enforcing compliance and dealing with those who become agitated.
The Proper Training. As soon as COVID hit, security guards have been at the forefront, conducting health screenings, and later, checking for vaccination records and test results. As part of their guard training, they know how to communicate persuasively with the public, subdue belligerent individuals and safely remove them from locations so they do not harm others.
For more information about security for retail businesses and entertainment venues in the Los Angeles area, call Access Patrol Services at 866-770-0004 or click on https://accesspatrolservice.com.