Need For Commercial Office Building Security Increases As More Employees Work From Home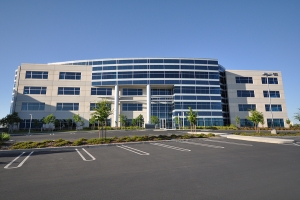 Google workers won't be coming back to the office until next summer. Twitter and Facebook say they are making working offsite permanent. About 42 percent of the workforce is now working from home according to a Stanford survey. With many commercial properties almost empty, the possibility of vandalism and break-ins increase. Commercial property security guards maintain a security presence at these locations.
Check-Ins.
While a bustling office building has its own set of security concerns, when a large office building is almost deserted, other security issues take over. During business hours, the few people who do come to work still must check in and possibly screened before entering. This keeps the bad people out and away from expensive equipment, sensitive information and other valuable items in tenant spaces.
Parking Lot Security.
Commercial building parking lots and garages, although may have fewer vehicles, still require security. Criminals see a nearly empty parking garage without signs of security as a green light to vandalize or steal from vehicles. If no one is there to witness or stop the illegal activity, criminals feel empowered to do as they please.
Security Night Shifts.
Security guard patrols and security camera monitoring take on new importance during non-business hours. Criminals know that if they can break into a building, steal valuables and be gone before anyone notices, the theft can go undetected for days when all employees are working from home.
Commercial property security guards patrol the perimeter of buildings, looking for trespassers. Security cameras, mounted strategically inside and outside the building are monitored offsite 24/7. If the offsite security team sees something suspicious in the video feed, they immediately alert the onsite guards or law enforcement.
With work-at-home the norm for the foreseeable future, now is the time for property managers to take extra measures to protect their properties and the assets of their tenants.
Contact Access Patrol Services at 866-770-0004 with questions about security guard duties, responsibilities and functions for commercial office properties in California and Arizona or click on https://accesspatrolservice.com.