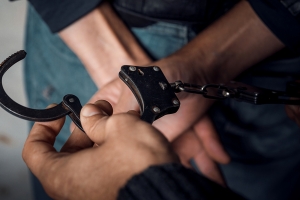 One of the primary duties of retail store security guards is to prevent theft, and when necessary, stop thieves from leaving the store with merchandise. The job has become more challenging as brazen criminals storm stores and grab merchandise in places like San Francisco and Los Angeles and around the country.
Store Security Policy. In many cases, store employees and guards are told not to interfere when shoplifting takes place, and instead call police. The thought is that the criminals could become violent if confronted. What's certain, store employees should never step in to try to stop a takeover steal. Most of these criminals are part of an organized crime ring and don't care who they hurt. Store workers have been harmed and even killed when confronting criminals.
While crime ring shoplifting is on the rise, most shoplifting can be eliminated with vigilant security measures including highly visible security staff, security cameras and warning signage. The "lone" shoplifters still make up the majority of retail theft and strong security measures act as a powerful deterrent.
Retail security guards and other security measures are a store's best line of defense against the more common form of shoplifting.
One of the top retail security guard firms in Los Angeles and San Francisco is Access Patrol Services. Access Patrol Services has over 25 years of security experience with fully licensed armed and unarmed guards.
For more information about retail security guard services in Los Angeles, San Francisco and throughout California and Arizona, call Access Patrol Services at 866-770-0004 or click on https://accesspatrolservice.com.