Retail Business Security Needs During COVID-19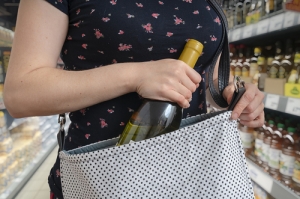 Almost a year into the COVID-19 shutdown and it appears that many retail businesses will be impacted for many more months to come. Throughout the pandemic, security guard companies have adjusted their services as security needs changed. This security flexibility will need to continue for the foreseeable future.
Some communities have been affected more than others. A recent study showed that San Bernardino is the most dangerous city in California based on how much crime costs residents in the community ($3,959 per person). Because of the enormous financial drain, retail businesses in San Bernardino are taking steps including hiring of security guard services to keep their customers and property safe.
Retail Security. Theft and vandalism is on the rise as people remain out of work or are frustrated at the COVID-related mandatory restrictions. Police can't be everywhere. Expect to see trained security guards to continue to patrol businesses around the clock to cut down on criminal activity. They are especially needed in retail grocery stores, shopping centers and malls where many of these kinds of crimes of opportunity are taking place.
Vaccination Site Security. As more retail pharmacies begin to disperse vaccinations, security guards are on hand to ensure that the public follows the proper safety guidelines. People are understandably anxious, which can lead to tense situations. Security guards address any disturbance.
Restaurant and Liquor Store Security. Security guards have been part of the safety regimes of many restaurants and liquor stores. Restaurants are some of the few entertainment outlets open to the public. Both restaurants and liquor stores are prime targets for criminals because they hold highly coveted cash and alcohol. Security guards are stationed at entrances, discouraging illegal behavior. If a robbery is attempted, they subdue the perpetrators until law enforcement arrives.
For more information about security guard services in San Bernardino and throughout California and Arizona, call Access Patrol Services at 866-770-0004 or click on https://accesspatrolservice.com. APS can deploy security guards to you location immediately upon request.