Security Guards Help Protect The Asian Community's Safety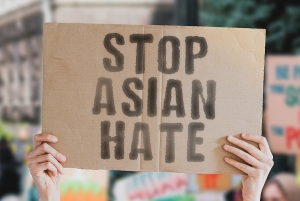 Cities are made up of a wonderful mix of communities and cultures. As we've seen in the news recently, individuals have been randomly attacked in public because of their ethnicity. Asian property owners in Oakland, California are hiring security guards to protect the public from these senseless acts of violence.
Protecting The Public. Security guards offer a visible deterrent to physical assaults and property crimes—both on the rise in many Asian communities across the county. Most of the increase in Asian-American hate crimes occurred in Los Angeles and New York last year. Security officers strategically placed in high traffic areas and around and inside retailers is a powerful way to show criminals that their illegal behavior will have consequences.
Retail Security Guards. Security guards for indoor retailers, shopping emporiums and restaurants ensure safety protocols are maintained by customers and employees. In addition to these duties, security officers look for suspicious activity that could lead to theft or physical harm to patrons or property owners. They also patrol during off hours to deter graffiti or other vandalism.
Access Patrol Services (ACS) is a top security guard firm with over 25 years of experience protecting property and people with fully licensed armed and unarmed guards. It's insured and bonded for up to $1 million. ACS guards are here to protect people and property during this time of heightened instances of racially motivated violence.
For more information about security guard services in Los Angeles, Oakland and throughout California and Arizona, call Access Patrol Services at 866-770-0004 or click on https://accesspatrolservice.com. APS can deploy security guards to you location immediately upon request.