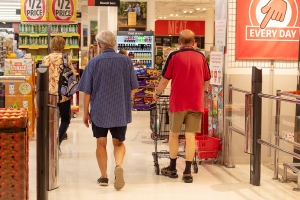 Random acts of store violence are on the rise. In a recent case in Los Angeles, an employee was shot and killed as he tried to break up a dispute at a shoe store. Employees shouldn't have to risk their lives to confront angry or violent shoppers.
Stopping The Surge In Retail Violence. Retail security guards are trained to step in to help resolve disputes before they escalate. They also identify and detain shoplifters and other criminals who enter a store. Their actions help stop harmful acts against workers and the public.
Recently, CVS workers demanded safer working conditions after a CVS clerk was murdered. These workers know that when employees or customers attempt to stop an illegal act, it often ends badly.
Whatever the reasons for the increase in criminal activity–COVID frustration, drug addiction, lack of work/income, mental illness or gang-related, security guards are at the forefront to ensure those who work in stores and the public are protected.
Access Patrol Services is a leader in retail store security. In addition to general security duties, guards make sure customers entering stores are following mask mandates and providing the proper proof of vaccination when required. This service takes the burden off employees.
For more information about retail security guard services in the Los Angeles area and throughout California and Arizona, call Access Patrol Services at 866-770-0004 or click on https://accesspatrolservice.com.