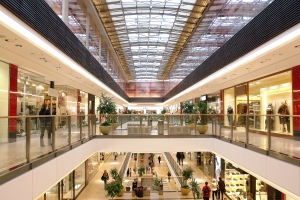 The month of happiness has arrived and we all are looking forward to celebrate Christmas and New Year with a bang! But we must not forget the importance of safety in all these, as this year wasn't a great year for us due to the pandemic.
Honestly, shopping malls are thebusiest place during pre-Christmas and Christmas for buying gifts for the loved ones or for hangouts. Therefore, the need for high security surveillance particularly in shopping malls is extremely crucial. Consequently, it is decisive to employprofessional security guards from renowned company like Access Patrol Service (APS), for managing and controlling crowd accumulation.
APS is a leading security guard company in Delano & McFarland, CA which provides highly professional security guards who are immensely trained to cater onlyprofessional service with great proficiency.  Therefore, APS guards are supremely efficient, professional and flexible to handle anychallenging situation. The reason APS is able to render such accurate security services is due to their massive experience of around 50 years in the security service industry. Also,due to their relentless security service delivery they have been listed amongst the top security guard companies in California.
Thespeciality of APS organization is, it follows new techniques and methodologies to deal with uncertain situations. APS understands that every place or area is unique and different from each other so sticking to a particular security plan might not be helpful for all the places or locations. So, before rendering services to any area, they first analyze and scrutinize to understand the risk percentage and the critical areas wheremore surveillance is required to deter crimes. Thereafter, APS strategically positions the guards accordingly to keep a check on the entire perimeter of the shopping malls.
Besides, apart from bag checking, the APS shopping mall security guards in Delano & McFarland, CA  are now responsible for checking body temperature of every individual. Also, they ensure that every individual must go through sanitization process before entering the mall. Moreover, they areliable for enforcing general mall guidelines along with mask wearing mandate and check if social distancing norms are being followed. If the guards notice any violation of mall guidelines, they take speedy action to control or manage the situation.
Besides, various kinds of technologies are used by the APS guards for providing seamless security service. Technologies such asRFID tags, CCTV cameras, GPS monitoring system, radio transmitters, metal detector, scanning machines, infra-red thermometer, automatic sanitizers etc. are some of the gadgets applied by shopping mall security guards for absolute protection.
Therefore, if you are searching for a resilient security guard company in Delano & McFarland, CA, then do contact APS for the same. All the guards are BSIS certified and 24 hour non-stop security service facility is also available in APS.
Contact Access Patrol Services at 866-770-0004 with questions about security guard duties, responsibilities and functions for commercial office properties in California and Arizona or click on https://accesspatrolservice.com